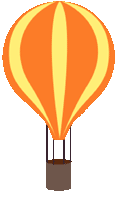 Closed for Summer 2019
Some common questions about Little Rad Summer Camp
Do you provide any snacks throughout the day?
No. Parents are responsible for providing campers with a bag lunch each day, occasional healthy and organic snacks and treats will be provided. Please let us know of any food allergies or intolerances on your application.
Is it possible for my child to join Little RAD Summer Camp for only 1 or 2 weeks?
Yes. We accept campers on a weekly basis, come for all 8 or join us for just 1. Each week we have a new and exciting schedule of activities in store.
Do you offer camp on Mondays or Fridays?
With enough interest this summer, we will be offering Mondays and Fridays.
Please let us know if those days would be of interest to your family.
Little RAD Summer Camp pick up and drop off location for Summer 2017 is The CO-OP School at 40 Brevoort Place Brooklyn NY 11216.
Do you have after camp care?
Yes, for $10 per hour. Please make us aware at the start of the week if you will need after-camp care from 3 p.m. - 6 p.m. and we will do our best to accomodate your family.
What do I need to send my child to camp with?
Each child should come prepared with sunscreen, a bathing suit in a plastic Ziploc bag, a sunhat, water bottle and Lunch. (We encourage everyone to leave all personal toys at home). Please make sure backpacks are not too heavy for your child to carry on their own.
Can my child attend Little RAD Summer Camp for partial weeks?
Yes, we allow all families to choose the individual days for their campers to attend Little RAD. However, we encourage campers to attend for complete weeks, if possible, as we've found that that enables the fullest camp experience.
Do you offer a Sibling Discount?
Yes. We offer a 20% off Discount per week for the second child.
Please reload
More Questions?